ECONOMY: STORY-LEARNING NOVAVISION GROUP S.p.A.
Publication
NOVAVISION GROUP MAKING FUTURE
The great Italian "beauty" is even on the face of the Chinese women.
Novavision exports in more than twenty countries and grows in double digits and with great ambitions. Discover the preview of Danilo Crapelli.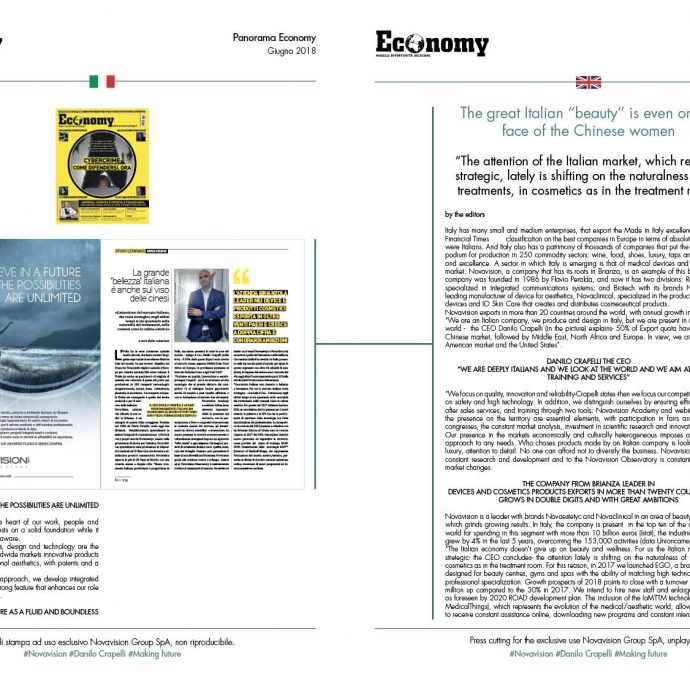 Press cutout for the exclusive use of Novavision Group SpA, not reproducible.