IFL Novaestetyc
Publication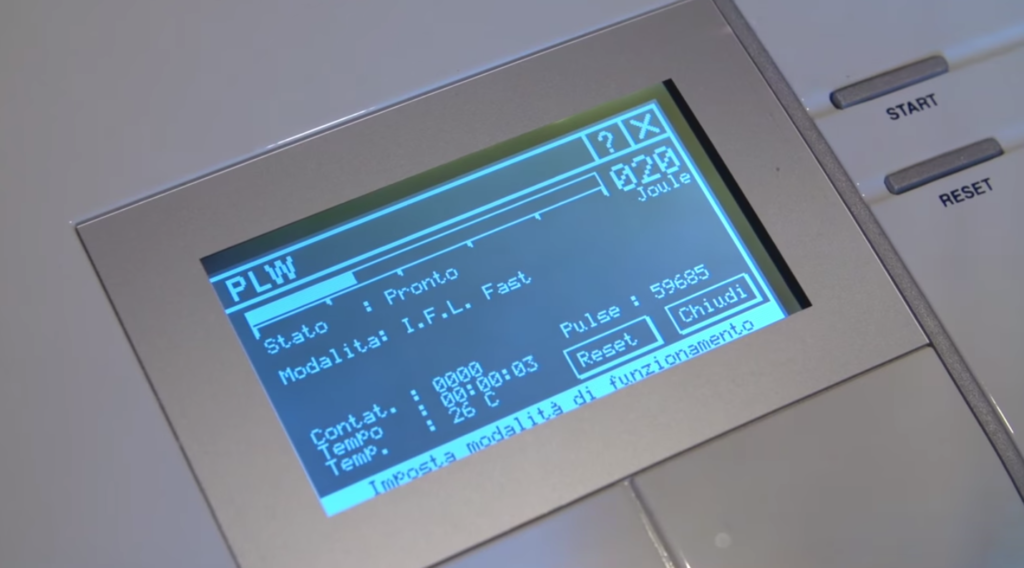 TRE LASER IN UNO
INCOHERENT FAST LIGHT
IFL™ (Incoherent Fast Light) è la nuova rivoluzionaria tecnologia proprietaria di Novavision Group S.p.A. che sfrutta le potenzialità della sorgente incoerente, non collimata.
Infatti, grazie alle straordinarie caratteristiche della nuova sorgente – sviluppata ad hoc dal reparto Ricerca e Sviluppo in collaborazione con un'azienda statunitense produttrice di sorgenti luminose – è possibile calibrare il fascio di luce in modo tale da concentrare l'emissione di energia su particolari lunghezze d'onda specifiche per il trattamento da effettuare. Lunghezze d'onda che permettono all'energia di raggiungere in maniera efficace e precisa il cromoforo target per il particolare trattamento svolto, senza dispersioni di energia su altri cromofori, migliorando quindi il risultato del trattamento.
Press cutout for the exclusive use of Novavision Group SpA, not reproducible.